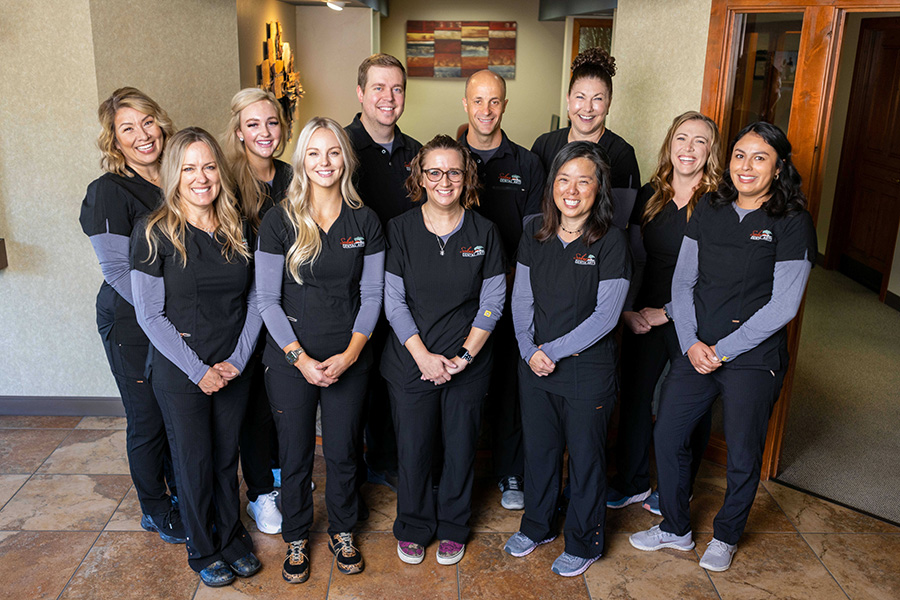 The team at Sedona Dental Arts is dedicated to helping our dentists provide you with compassionate, personalized dental care in Sedona, Arizona. Our team will be with you every step of the way, from your initial appointment to the day you realize your smile goals. And you can count on them to help you maintain good oral health for life.
The friendly members of the front desk team will be the ones you talk to on the phone and the first people you meet during your visit. They are here to help you with your scheduling needs and can help you with sorting out insurance issues and finding the right payment options.
Each of our dental assistants have been certified by the state of Arizona in X-rays, CPR and first-aid, and they will do everything possible to give you an outstanding experience at our office. They will make your comfort and safety their highest priorities.
Our dental hygienists are all state-certified in dental hygiene, local anesthetics, X-rays, diode laser therapy, first-aid and CPR. They know that details count when it comes to caring for your smile, and they stay current in the latest developments in dental technology and techniques and will regularly participate in continuing education to increase their skill sets.
Our team looks forward to seeing you for your appointment with Dr. Austin Babcock or Dr. Daniel Williams, and you can contact them at 928-282-1514 to get started.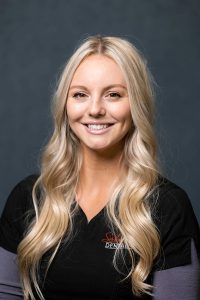 Briana
Registered Dental Hygienist
Briana has been in the dental field since 2015 and joined Sedona Dental Arts in December 2021. She is a graduate of Northern Arizona University where she earned her Bachelor of Science in dental hygiene and was the recipient of the Golden Scaler Award. She values the relationships that she has developed with all of her patients. She fosters positive dental experiences through her gentle touch and kind nature. She stays up-to-date on the most current developments in dental technology and techniques and regularly takes advantage of continuing education opportunities. She is passionate about educating her patients about their oral health and encouraging new, healthy oral habits.
Briana always looks forward to spending time with family, friends and her four dogs. She trains horses and has been riding for her entire life.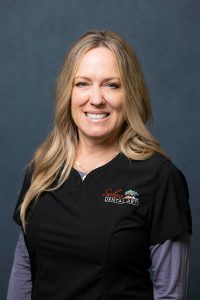 Chimene
Registered Dental Hygienist
Chimene has been with our office since April 2021. She graduated with honors from Phoenix College in 2000 and has 13 years of experience as a dental assistant. Her knowledge and experience has helped her build trust with her patients and help them feel confident in their visits and accept our treatment recommendations. One of the things she loves about Sedona Dental Arts is the way everyone cares about giving our patients the best care possible while still having fun.
Chimene has been married to her husband, Brannon, since 1986. They have one son and one daughter. She likes to spend her spare time mountain biking, woodworking, gardening, and doing home design and remodeling.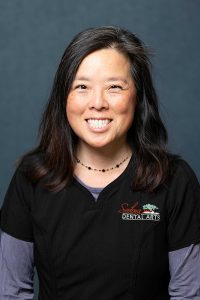 Jennifer
Registered Dental Hygienist
Since Jennifer joined our office in June 2013, she has come to appreciate the friendliness and kindness of not only her fellow team members but also the patients she treats. She understands the value of the people in her care and works hard to treat every patient like a person, not just a set of teeth. Jennifer actually has two bachelor's degree in science. She received her BS in dental hygiene from Northern Arizona University and earned her BS in meteorology from SUNY Brockport. She likes to spend her downtime with a good book, and she also volunteers her time with Mission of Mercy.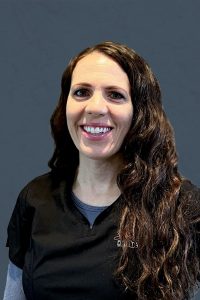 Katie
Registered Dental Hygienist
Katie earned her Bachelor of Science in dental hygiene from Northern Arizona University. She joined our team in 2015. She loves working with the great doctors and team members at Sedona Dental Arts who are all professional and enjoyable to work with. She gives her very best to each patient's care and strives to be a valuable member of the team.
Katie and her husband have four wonderful and busy kids. She loves outdoor adventures and some of her favorite activities include hiking, biking and snowboarding.