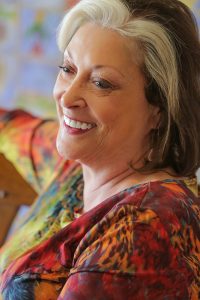 Have you experienced the loss of multiple teeth? Would you like a tooth replacement solution that is secure and natural looking? Do you wear dentures that become loose and slip or "float" around the mouth?
Our dentists and team are pleased to offer implant-secured dentures at Sedona Dental Arts to replace your missing teeth and to offer a stabilization solution to ill-fitting dentures. Implant-retained dentures are very similar in form to traditional dentures; however, they are stabilized by dental implants. Implant dentures are a cost-effective solution, and in many cases, we can retrofit an existing denture with implants if desired.
The first step in anchoring your denture with dental implants is the placement of the implants. After a period of healing, your denture is attached on top. This provides your denture with exceptional stability. In fact, many patients report that their implant-retained dentures feel and function more like their natural teeth. Implant-secured dentures are a long-lasting solution that can help you to reach optimal oral health, prevent other dental problems, and keep you healthy.
For more information about the benefits of implant-supported dentures in Sedona, Arizona, and to schedule your next visit with Dr. Babcock and Dr. Williams, we welcome you to call or visit our office today.