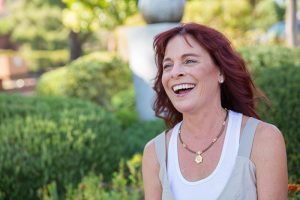 Do you wish your dentist visits were shorter? Would you like to minimize any discomfort during and after your treatment? Does the thought of dental drills make you feel nervous? Are you scared of needles?
Dr. Babcock and Dr. Williams are pleased to offer laser dental treatment to provide you with a dental experience that is as comfortable, efficient, and effective as possible. We use the Waterlase® laser, which can be utilized during a number of dental treatments, including dental fillings, periodontal and soft tissue treatments, gum line shaping and crown lengthening, and more.
Laser treatment holds several benefits.
Many treatments completed with a dental laser are very comfortable and may not require the use of anesthetic and numbing.
Dental lasers shorten treatment time and healing time.
Laser use helps to decrease the risk of infection following treatment.
Dental lasers minimize bleeding both during and after treatment.
Because lasers are very precise, we are able to treat the targeted area without affecting nearby healthy tissues.
Laser dental therapy is one of the ways we work to help you stay healthy, prevent problems, provide long-lasting solutions, and achieve optimal oral health. For more information about the benefits of dental laser treatment in Sedona, Arizona, we welcome you to contact us soon at Sedona Dental Arts.