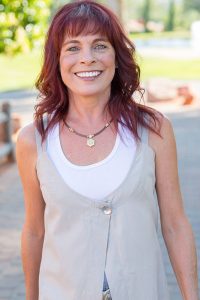 Has your tooth been damaged by decay? Do you have a tooth with minor chipping or other damage?
Dr. Babcock and Dr. Williams are pleased to offer dental fillings to repair cavities caused by tooth decay, as well as other minor forms of tooth damage like chipping. The filling replaces the missing or damaged tooth structure to restore your tooth's health, strength, and shape. In addition to repairing the tooth structure, the filling also helps to prevent further decay or damage by strengthening the tooth and sealing out bacteria. At Sedona Dental Arts, we offer tooth-colored fillings created from a metal-free composite material; this ensures that your restoration looks naturally beautiful.
To place a dental filling, our dentists will first carefully clean the tooth and prepare it for the restoration. The filling material is then placed and shaped to precisely, aesthetically, and comfortably fit the shape of your tooth. This process requires just one visit to our office.
A filling is a great option for repairing a compromised tooth, which helps to keep you in good health, prevents further problems, provides a long-lasting solution, and helps you maintain optimal oral health. For more information about getting a dental filling in Sedona, Arizona, we invite you to contact our office today.