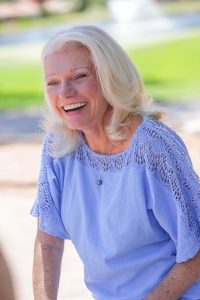 Have your teeth become yellowed, discolored, or stained over time? Do dulled and darkened teeth leave you feeling embarrassed of your smile's appearance? Do you wish you could turn back the clock and regain a bright, white smile?
Dr. Babcock and Dr. Williams are pleased to offer professional teeth whitening at Sedona Dental Arts to lighten the color of your teeth for a brighter, more radiant smile. We understand that your teeth can become darkened and discolored due to factors such as aging, medications, illness, certain foods and drinks, tobacco use, and more, and we offer a number of whitening treatment options at our office. Our team will help you determine which solution is best suited to your personal dental needs and preferences. You can rest assured that professional teeth whitening is both effective and safe, maintaining the health of your smile while providing long-lasting, aesthetic results.
Our dentists and team are committed to helping you achieve optimal dental health and a healthy, beautiful smile that you will love to show off. We invite you to contact our office today to learn more about teeth whitening in Sedona, Arizona, and to schedule your next visit with our friendly team. We look forward to enhancing your smile!